marine cast steel screw down check globe valve JIS F7471 10K, applicate: oil piping, water piping and steam piping.
Nominal diameter : DN 50
Nominal pressure : 10K
Medium : water, oil, steam
Body material : cast steel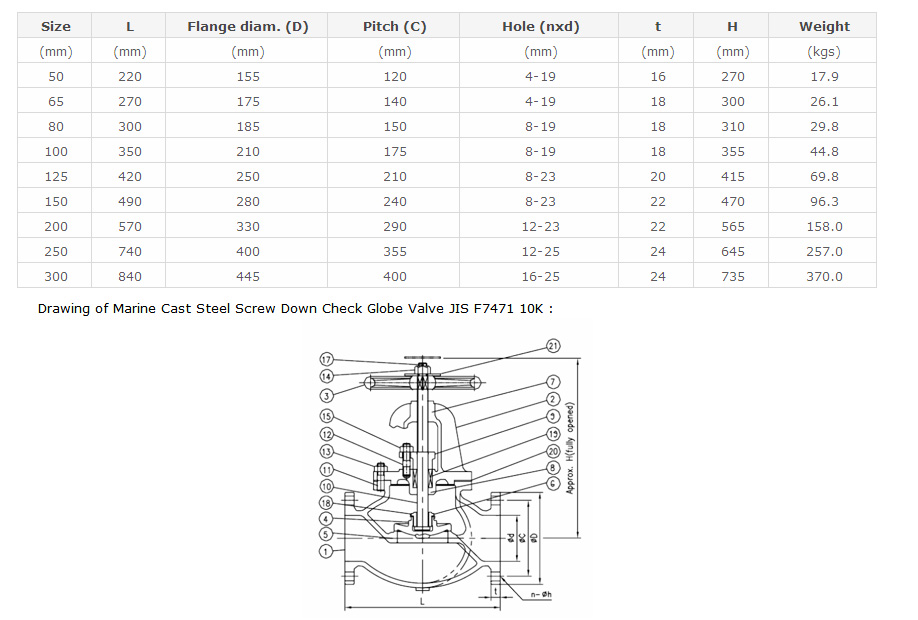 Production valve varieties: ball valve, butterfly valve, gate valve, globe valve, check valve, various engineering construction hydraulic control valve, marine valve and other series of valves.
The main materials of the valve are: cast iron, ductile iron, bronze, brass, stainless steel, carbon steel, alloy steel, etc., and can be smelted and manufactured according to customer's special requirements.